Philanthropy's participation in national events related to the accessibility of the right to social and health protection of vulnerable people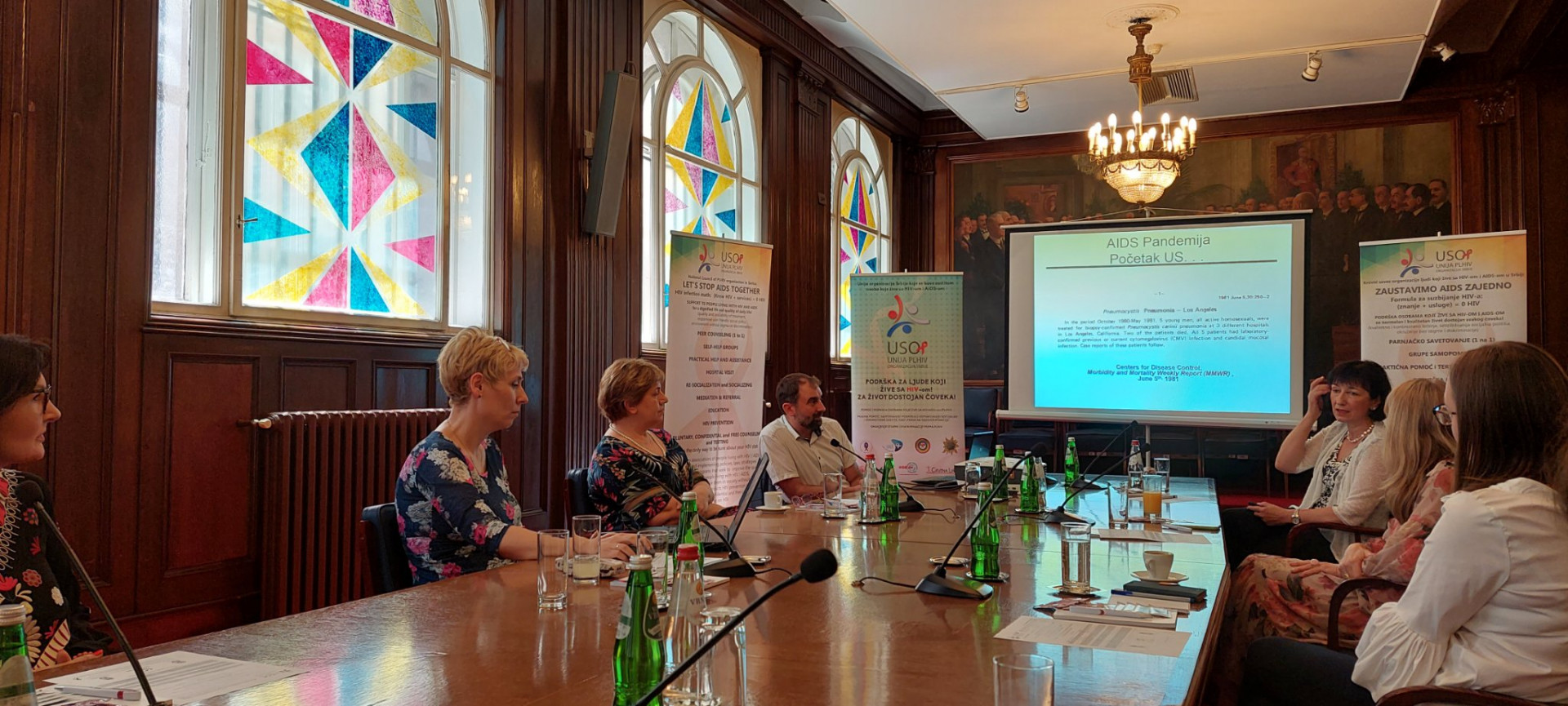 In the previous period, Philanthropy has taken part in several national events concerning the accessibility of the right to social and health protection of youth, other vulnerable categories, including people living with HIV / AIDS:
- On 26 May 2022, CSO Regeneration and the Office for Combating Drugs of the Government of the Republic of Serbia organised the final event on the occasion of the project "Let's Talk about Drugs - New Methods of Communication with Youth". Representatives of Philanthropy and other participants were introduced to the results of quantitative and qualitative regional research on youth education on drugs, as well as guidelines and recommendations for the adaptation of the educational principles and treatment on this topic. The short film "Teach Me" was premiered, which brought the audience closer to the voice of young people, their attitudes and needs when it comes to learning about drugs.
- On 10 June 2022, representatives of Philanthropy participated in the 42nd Meetings of Social Workers, discussing "From Isolation to Encounters - Challenges of Social Work in Emergencies and Crisis Situations", organized by the Faculty of Political Sciences, Department of Social Work. In the plenary part, the film "Why I Love Social Work" was broadcasted and the results of the research of the faculty students on media reporting during the pandemic caused by the Covid-19 virus were presented. In a group discussion, practitioners shared their experiences of challenges and examples of good practice from the social protection system affected by the COVID-19 pandemic. In the panel lecture presented mentoring as the safest support for good professional practice. A number of professionals and associates attended the conference live and online. This was an excellent opportunity to meet again and exchange experiences of practitioners in the field of social protection, coming both from the public sector and from the civil society sector.
- Round table on "The Future of Serbia in the Fight against HIV / AIDS - Access and Treatment of Patients with HIV Infection - Non-detectable - Non-transmissible" was held on 24 June 2022, organized by USOP (Union of Serbian PLHIV organisation) with its members, support by the Ministry of Health of the Government of Serbia, the Global Fund to Fight HIV, Tuberculosis and Malaria from Geneva and the National Assembly of the Republic of Serbia, attended by people living with HIV, a number of selected doctors from Belgrade health centers, epidemiologists, infectologists and PLHIV representatives. The challenges faced by people living with HIV / AIDS in Serbia and ways to improve services in the health and social care sector were discussed.