CONEX project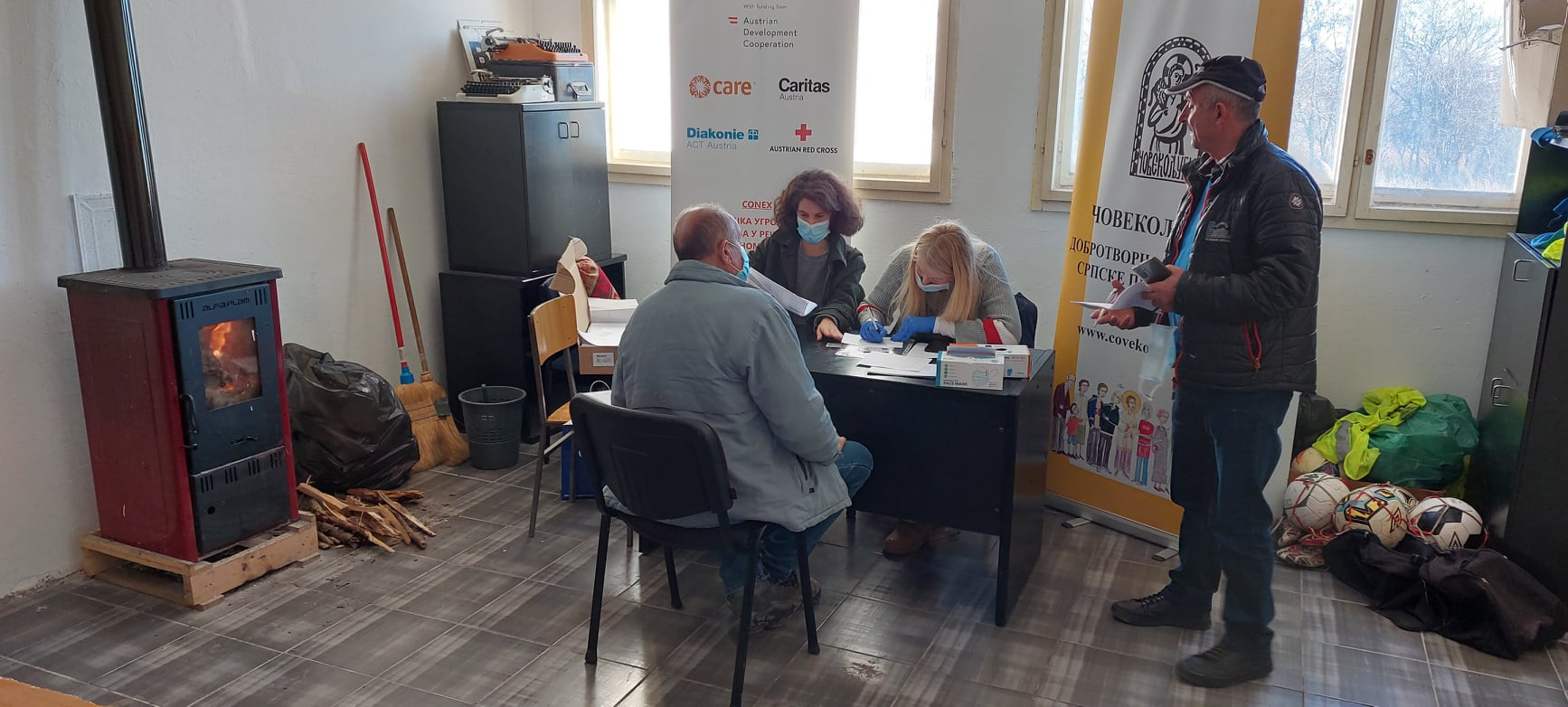 On December 1 and 2, 2021, Philanthropy distributed CVA to 195 socially vulnerable HH in Kragujevac. This assistance is part of the project CONEX Balkan: Covid-19 Nexus response for improving the socio-economic situation of marginalized people in 6 Western Balkan countries, Philanthropy, in cooperation with Diakonia ACT Austria, supported by the Austrian Development Agency, implements in the cities of Kragujevac and Kraljevo and the municipality of Lucani.
Besides Diakonie and Philanthropy, project partners are also Caritas Austria, Red Cross Austria, KHCS Mother Teresa, Budućnost, NEXUS – Vranje, Otaharin, AGROPLAN, EKO-BUDUĆNOST.
The project aims to respond to the needs of vulnerable groups particularly affected by the COVID-19 crisis, such as the elderly, vulnerable women, Roma, refugees and internally displaced persons, and people with disabilities. The project will especially respond to problems related to:
- Lack of food, medicine and other essential supplies
- Deterioration of economic conditions
- Isolation and lack of access to social services
The project started on April 1, 2021 and lasts for two years. In addition to Serbia, the project is being implemented in the Western Balkans region.
During the project, in addition to CVA, beneficiaries will have the opportunity to receive services in the field of social protection, health care, psycho-social support, as well as small businesses trainings.